Limo Service rate in Beijing
Day rates of Limo Service in Beijing

| | | | |
| --- | --- | --- | --- |
| Vehicle Type | Half Day Service (4hrs) | Full Day Service (8hrs) | Extra Hour Rate (/hr) |
| Volkswagen Passat | USD250 | USD350 | USD30 |
| Audi A6L | USD380 | USD500 | USD45 |
| Audi A8L | USD550 | USD700 | USD80 |
| Mercedes Benz S600 | USD550 | USD700 | USD80 |
| BMW 760LI | USD500 | USD650 | USD65 |
| Buick GL8 | USD300 | USD400 | USD40 |
| Mercedes Benz Viano | USD450 | USD600 | USD60 |
| Honda Odyssey | USD250 | USD350 | USD30 |
| Mercedes Benz MB100 | USD330 | USD420 | USD35 |
All prices are in US Dollars.
Price includes car and driver.
Prices are inclusive of taxes and fuel. Tolls and parking charges will be charged at cost.
Prices are based on maximum daily travel distance of 100km. A surcharge will apply for any extra kms.
Prices are for service within the city downtown area. A surcharge will apply for travelling out of downtown.
Weekly or Daily rates or public holiday surcharge available on request.
Beijing Airport Pickup & Hotel Transfer Limousine Service

Vehicle Type

Volkswagen Passat
Audi A6L
Buick GL8
Destination
Beijing Airport to Downtown
USD150
USD260
USD150
Beijing Airport to Tianjin Downtown
USD160
USD280
USD160
Beijing to Great Wall Badaling & Ming Tomb
USD430
USD540
USD430
Beijing to Great Wall Simatai section
USD450
USD580
USD450
Beijing to Tanggu, Tianjin
USD390
USD480
USD390
Beijing to Tianjin Xingang Port
USD480
USD480
USD480
All prices are in US Dollars.
Price includes car and driver.
Airport parking for on time Airport arrival service.
The night surcharge period: 23:00 PM - 07:00 AM you need add extra USD50
Prices are all inclusive. Final quote will require your final acceptance before order is executed.
All prices quoted are estimated prices, final prices will be quoted depend on your exact location required for pick up and drop off point.
Car Rental Locations

Beijing Car Rentals
Beijing Limousine Servivce
Beijing airport transportation
Beijing Limo Servivce
Tianjin Car Rentals
Tianjin Limousine Service
Tianjin Limo Service
Click here for More »
Chauffeured driven Service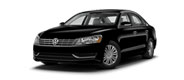 Volkswagen Passat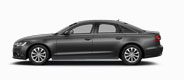 Audi A6L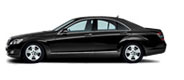 Mercedes Benz S600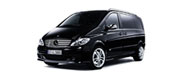 Mercedes Benz viano
Click here for more »